Mission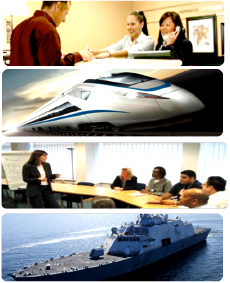 Our Mission is to help our clients achieve success in complex programs and projects by helping them design, establish and manage collaborative relationships with their partners and suppliers.
Vision
Our vision is to become the trusted partner for enabling collaboration and managing strategic relationships.
Values
Relating
Mutuality
Respect
Innovation
Continuous Alignment
Empowerment
Clients
We have helped many clients establish and manage complex, multi-stakeholders initiatives ranging from building inter/intra-agency relationships to delivering large technology infrastructure, business process modernization, navy ships, highways and transportation solutions.
Agriculture and Agri-Food Canada
Airbus
Alcan
Alcatel
Alfalah Holding
Brookfield
Canada Border Services Agency
Canada Revenue Agency
Canada School of Public Service
Canadian Food Inspection Agency
Citizenship and Immigration Canada
Department of National Defence
Elections Canada
General Dynamics
Greater Vancouver Regional District
HR and Skills Development Canada
IMP Aerospace
Industry Canada
Justice Canada
Ontario Lottery and Gaming Corporation
Ministry of Children and Youth Services
Ontario Ministry of Education
Ontario Ministry of Government Services
Ministry of Health and Long-Term Care
Ontario Ministry of Natural Resources
Ontario Ministry of Rural Affairs
Oracle
Public Safety Canada
Public Works and Government Services
Seaspan Corporation
Service Canada
Shared Services Canada
St. Joseph Communications
TransAlta
Transportation Safety Board of Canada