Andy Akrouche, MBA, Managing Director
Andy Akrouche is the founding partner of Strategic Relationships Solutions Inc. (SRS), a knowledge-based relationship management firm. While serving as Vice President of Outsourcing Management Services at Digital Equipment Corporation, and citing the failures of many complex business arrangements, Andy founded SRS to revolutionize the framework within which strategic business relationships are sourced, structured, and managed.
Andy is acknowledged as the industry leader in developing and managing adaptive, dynamic Public-Private and Public-Public relationships. Andy and his team help organizations develop and implement high-performing relationships by moving business arrangements from fundamentally static transactions or deals to adaptive and highly collaborative relationships based on flexibility, agility, and ongoing stakeholder collaboration. The Relationship-based Model has proven its effectiveness in many high-profile business arrangements in several sectors including the Transportation, Health, and Defense industries
---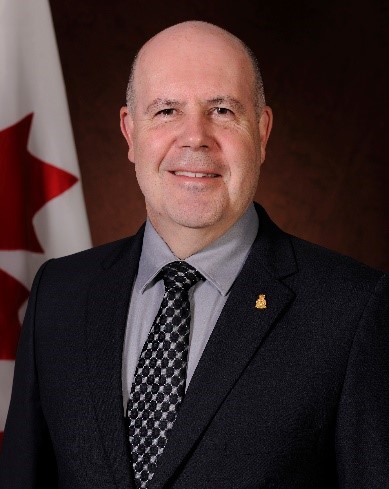 Mario Lagrange, CD, Peng, PMP
Mario Lagrange has over 39 years combined experience as a Canadian Forces Aerospace Engineer as well as an Executive in the Department of National Defence. Relying on his extensive aerospace engineering and defence procurement knowledge, he now provides strategic advice, counsel, project management, organizational relationship, material acquisition and sustainment expertise to clients.
Mario was seconded to the Canadian Space Agency in April 1999 where he managed the development of experimental space science systems for the International Space Station. Later in his career he would be assigned to the Directorate Joint Capability Production (Space) where he was responsible for requirement definition of all Space-based capabilities for the Canadian Armed Forces.
---
Nikki Gillingham, Communications Specialist
Nikki gained valuable experience in change management, stakeholder and employee engagement, content marketing strategy and development, and social media management from a career that began with working for public and private sector entities of all sizes. Nikki is an excellent writer and communicator, having written speeches for then-Minister of Defence Peter MacKay and other MPs, as well as corporate executives and company Presidents.
Since Founding Blue Whale Communications in 2017, Nikki has worked with more than 30 organizations, providing them with expert marketing and communications advice and services.
Her past experience has taught her how to connect with stakeholders, build relationships and trust, and understand their needs, allowing her to provide strategic advice and exceptional consulting services. She produces strategies that deliver on clients' needs with measurable results.
---
Barbara Odenwald, EI/CI Specialist
Barbara is a passionate communications specialist and leadership consultant/coach with over 22 years' experience successfully building organizational capacity and facilitating professional/executive development. Her clients span the corporate, not-for-profit and public sectors. She works collaboratively with clients to identify needs at the leadership or team level, and to customize and deliver tools and content based on sound assessments and clear goal-setting.
With a passion for innovation, change management, effective collaboration and problem-solving, she helps people and organizations excel as life-long learners, innovators, sustainable learning organizations, and leaders in their industry. Barbara holds two degrees and certificates in her field from UBC and MIT, and is a Conversational Intelligence coach.
---
Ian Mack, CMM, CD
Rear-Admiral Ian Mack (Retd) is a senior advisor to SRS with 38 years of experience in the Royal Canadian Navy. On retirement and as a Public Servant, he then spent a decade with a procurement portfolio of complex projects including naval ships and vehicles (armoured and logistics). In this period, he was intimately involved in shaping and implementing Canada's National Shipbuilding Strategy, launched in 2008. He also guided the project managers assigned to design and build six Arctic Offshore Patrol Ships, two large Joint Support Ships and the Canadian Surface Combatant warships, all now in various stages of progression."
---
Aisha Ghadban, Project Coordinator
Aisha is a senior training and workshop coordinator at the Centre for Collaborative Stakeholder Relationships responsible for the planning, project management, coordination, and delivery-related activities for a portfolio of relationship management, relational contracting, and collaborative working programs. Aisha, with effective communication and project management skills, ensures that the training program, learning methods, and overall attendees' experience exceed expectation.
Aisha's work experience includes the following:
Coordinated the production of course material and the delivery of a series of Relationship Management courses for several clients including Boarder Services, Shared Services Canada, Treasury Board of Ontario, and the Government of Canada;
Coordinated the delivery of Relational Contracting courses for the University of Ottawa Relational Contracting Management Certificate program;
Planned and coordinated the delivery of facilitated convergence workshops for many organizations including National Defence, Ontario Lottery Corporation, IMP Aerospace, L3 ESS and General Dynamics among others.
---
Eric Bloom Lead Instructor and Facilitator
Eric is Relational Contracting Training Instructor. Industry thought leaders and leading practitioner in collaboration, complex projects delivery and relationships management.
Founder and Executive Director of the IT Management and Leadership Institute
Founder and president of OfficeInfluence.com
Amazon #1 bestselling author of the book "Productivity Driven Success: Hidden Secrets of Organizational Efficiency"
Author of the books "Office Influence: Get What You Want from the Mailroom to the Boardroom" and "Manager Mechanics: Tips and Advice for First Time Managers"
Former nationally syndicated columnist, CIO.com contributor, ITworld.com contributor
Certified Professional Coach
Certified Professional Speaker (CSP) and Virtual Certified Speaker (VCS)
Past President of National Speakers Association (NSA) New England
IDC Research Advisor
He is also a recognized thought leader on how to maximize the value of technical skill and knowledge though enhanced interpersonal communication, emotional intelligence, and influence.
---
Elmer Ozipko (Al), Senior Relational Contracting Specialist
Mr. Ozipko has over thirty – five years of experience working with both the private and public sectors.
His area of specialization is:
Relational Contracting & Governance, Requirements Analysis, Design, Engagement Workshops & Client Implementation.
Training (Classroom & On-line), Development & Engagement Delivery.
Development of Automated Procurement Tools / Applications for RFP Development, Strategic Procurement Evaluations, Procurement Tracking, Contract Management Business Processes & Automated Resource Experience Calculation.
Outsourcing & Alternate Services Delivery including Analysis, Implementation, and Operations.
People, Projects, Program & Relationships Management.
---
John Kellenberger, Procurement and Relationship Management Specialist
Mr. Kellenberger has thirty years of experience working with both the public and private sectors in the area of complex business solutions including program-project management, planning, financial modelling, business case development, procurement, and operational management.
John has specialized expertise and strengths in the following areas:
Program-project management & strategic planning
Digital identity and identity management
Business strategy/case/plan development
Strategic procurements – definition, scope, strategy, SOW & SOR development, evaluations, facilitation and evaluator training
Relational contracting & relationships management
Alternate Service Delivery including analysis, implementation, and operations
Financial and Operations management
Results based planning and implementation
Data management
---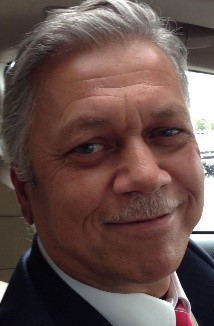 Ghassan Akrouche, RCM, SPSM
Ghassan Akrouche is an SRS Senior Procurement and Global Supply Chain Management Advisor with broad executive, managerial, and technical skills garnered through 30+ years of business consulting experience to Government and Private sector.
Since June 2001, Ghassan has been a Partner with Strategic Relationships Solutions Inc., providing procurement solutions and best practice collaboration advisory services to Public Sector clients. Ghassan brings to each engagement a cohesive and collaborative approach founded on factual understanding of engagement objectives; architecting the optimum strategy to achieving them; facilitating executive management's sponsorship, support and commitment; and applying sound engagement delivery management principles.
Ghassan has led complex supply chain management projects as well as the establishment of strategic Supply Arrangements, Standing Offers, multi-vendor contracts, and contracts for a vast range of needs from Hardware, COTS Software solutions, professional services for executive, strategic and general IT.
---